NINA SET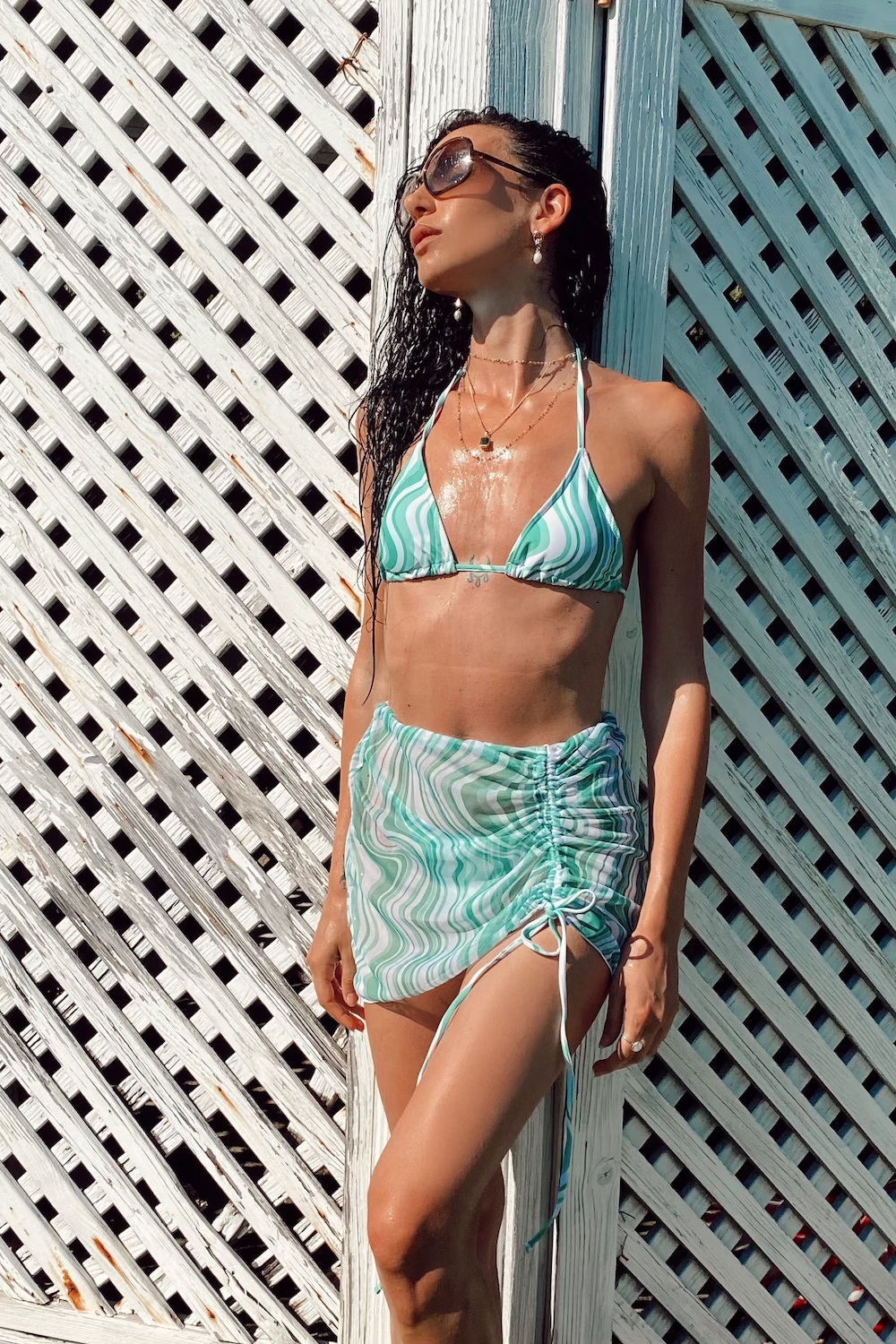 DESCRIPTION
70's Preview! 3 in 1 Swim Set: Double Fabric soft Lycra Bikini, with fancy retrò print, fully adjustable Triangle Top with removable padding, and adjustable Straps, and High Waist Panty. This Set includes a matchy see-through adjustable Mini Skirt.
Accessories: logo Tag, hand stitched on the back of the Panty and the Skirt
Available
Size: S - M - L
Color: As Picture
INFO&DETAILS
COMPOSITION

Double Fabric soft printed Lycra 



LAVORAZIONE

MADE IN ITALY

SIZE

Model wears size S
FIT

S: fits 1a / 2a, size 38 / 40

M: fits 3a, size 42

L: fits 4a, size 44
DESCRIZIONE
70's Preview! 3 in 1 Swim Set: Bikini in Doppio Tessuto di morbida Lycra in stampa retrò, con Top Triangolino interamente regolabile, con imbottitura rimovibile e lacci regolabili, e Slip sgambato. Questo Set include una Minigonna see-through in pendant.
Accessori: targhetta con Logo inciso, cucita a mano su parte posteriore dello Slip e della Minigonna
Disponibile
in taglia: S - M - L
Colore: Come da foto
INFO&DETTAGLI
COMPOSIZIONE

Doppio Tessuto di morbida Lycra stampata

LAVORAZIONE

MADE IN ITALY

TAGLIA

La modella indossa la 

taglia S
FIT

S: veste 1a / 2a, taglia 38 / 40

M: veste 3a, taglia 42

L: veste 4a, taglia 44