MANILA ONESIE COFFEE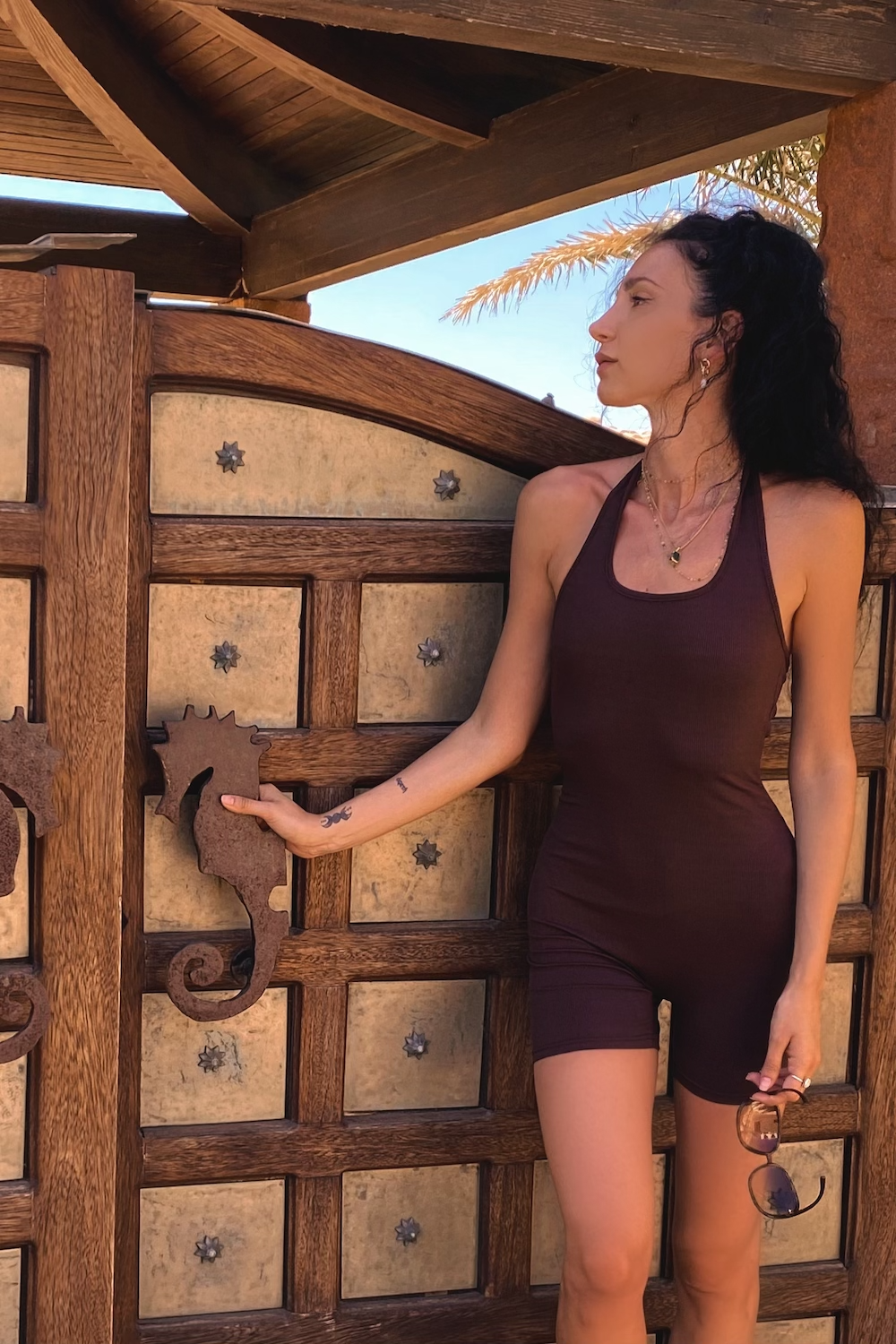 DESCRIPTION
Trendy Loungewear & Yoga Onesie in soft stretchy knit fabric, with square American Neckline, and bare back. This Onesie is the perfect Outfit to wear for a Yoga Work-out, as well as for a Comfy Casual day!
Accessories: Logo Tag, hand stitched on the back of the Onesie
Available
Size: XS - S - M
Color: MILK - COFFEE
INFO&DETAILS
COMPOSITION

STRETCHY KNIT FABRIC

LAVORAZIONE

MADE IN ITALY

SIZE

Model wears size S
FIT

XS: fits 1a, size 38

S: fits 2a, size 40

M: fits 3a, size 42
DESCRIZIONE
Tutina trendy in morbido tessuto di Costina Elasticizzato, con scollatura squadrata all'Americana e schiena scoperta. Questa tutina è l'abito perfetto da indossare per un allenamento di yoga, così come per una giornata comoda e casual!
Accessori: targhetta con logo inciso, cucita a mano su parte posteriore della Tutina
Disponibile
in taglia: XS - S - M
Colore: PANNA - CAFFÈ
INFO&DETTAGLI
COMPOSIZIONE

Tessuto Costina Elasticizzata

LAVORAZIONE

MADE IN ITALY

TAGLIA

La modella indossa la 

taglia S
FIT

XS: veste 1a, taglia 38

S: veste 2a, taglia 40

M: veste 3a, taglia 42