LORENA TROUSERS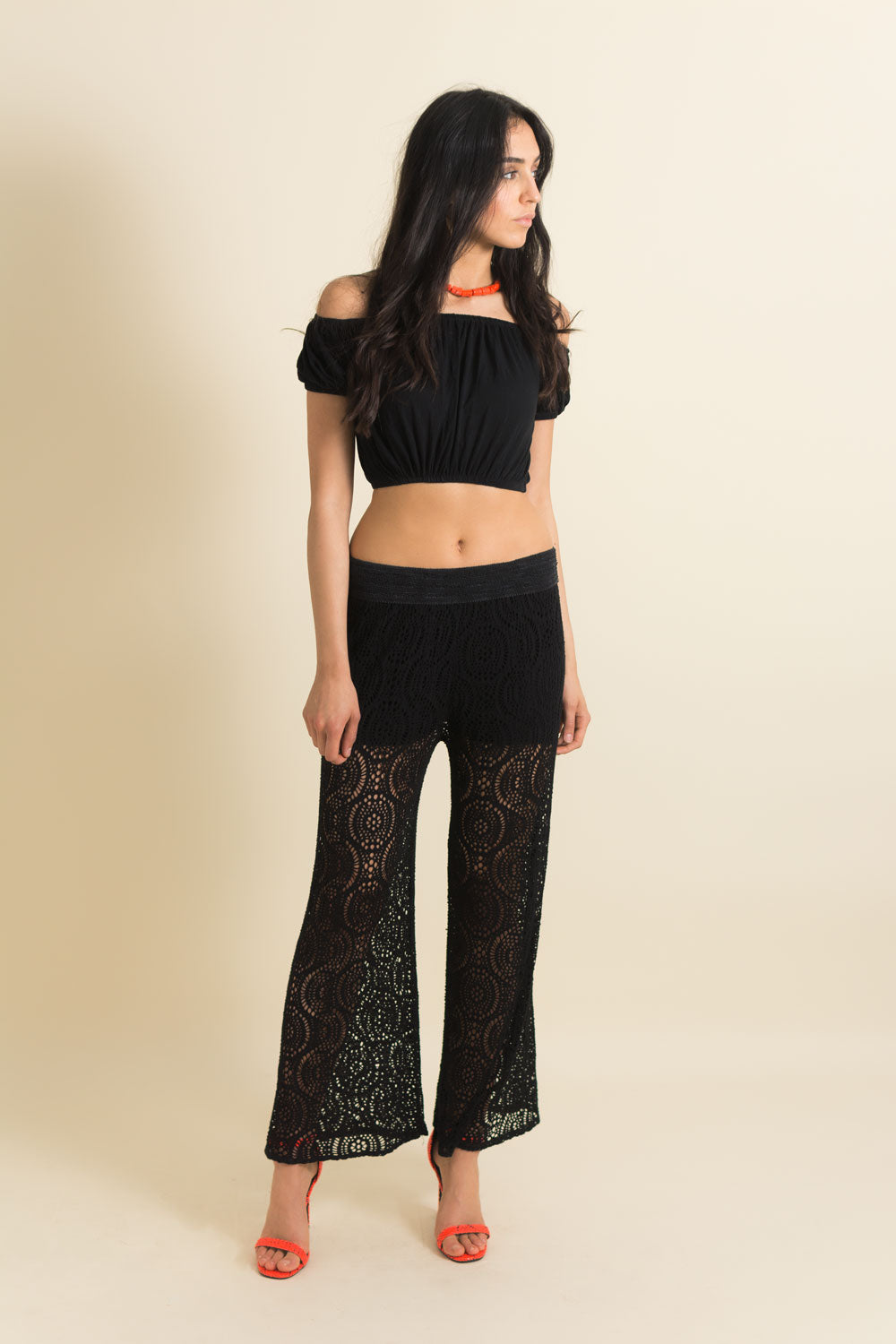 DESCRIPTION
Boho Chic style for Party Style Trousers, with stretchy see-through Lace fabric and stretchy waist, to wear comfortably on the hips or higher on the waist.
Perfect to wear also as trendy Beachwear!
Accessories: logo tag, hand stitched on the back of the Trousers
Available
Size: S - M - L
Color: BLACK
INFO&DETAILS
DETAILS

Stretchy Lace Fabric

MADE

MADE IN ITALY

SIZE

Model wears size S
FIT

S: fits 1a / 2a, size 38 / 40

M: fits 3a, size 42

L: fits 4a, size 44
DESCRIZIONE
Stile boho chic per dei Pantaloni in Pizzo morbido ed elasticizzato, con gioco di trasparenze, culotte interna in jersey e vita elasticizzata, da indossare comodamente a vita bassa o più alti sui fianchi.
Perfetti da indossare anche sulla spiaggia, come Beachwear!
Accessori: targhetta con logo inciso, cucita a mano su parte posteriore dei Pantaloni
Disponibile
Taglia: S - M - L
Colore: NERO
INFO&DETTAGLI
DETTAGLI
Pizzo morbido ed 

elasticizzato



LAVORAZIONE

MADE IN ITALY

TAGLIA

La modella indossa la 

taglia S
FIT

S: veste 1a / 2a, taglia 38 / 40

M: veste 3a, taglia 42

L: veste 4a, taglia 44