KEIRA BLACK DRESS LIMITED EDITION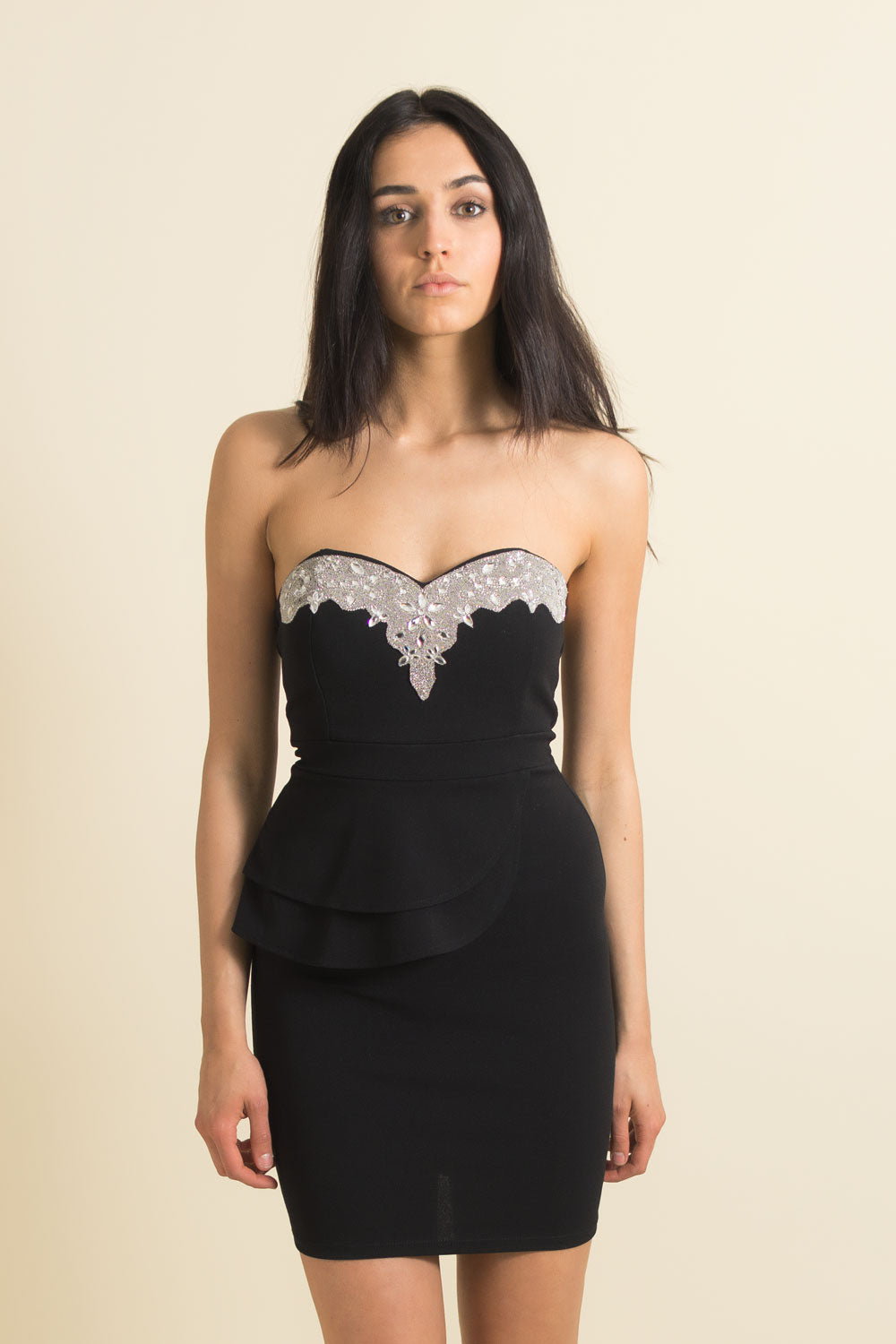 DESCRIPTION
Shine like a Star for the Holiday Season! Feminine Limited Edition Party Dress with Rouches detail on the waist, heart jewel neckline with Rhinestone Elements, and invisible zip closure on the back, made with stretchy Polyester fabric, for a super Glam Party Style!
Accessories: logo tag, hand stitched on the back of the Dress 
Available
Size: S - M - L
Color: BLACK - WHITE
INFO&DETAILS
DETAILS

Polyester Stretchy Fabric, Rhinestone Elements

MADE

MADE IN ITALY

SIZE

Model wears size S
FIT

S: fits 1a / 2a, size 38 / 40

M: fits 3a, size 42

L: fits 4a, size 44
DESCRIZIONE
Per queste Feste, brilla come una Stella! Party Dress in Limited Edition aderente e femminile, Tubino con motivo a Rouches sulla vita, scollatura gioiello a cuore, con applicazioni strass, in morbido tessuto elasticizzato e zip invisibile su schiena, per uno stile Party super Glam!
Accessori: targhetta con logo inciso, cucita a mano su parte posteriore del vestito
Disponibile
Taglia: S - M - L
Colore: NERO - BIANCO
INFO&DETTAGLI
DETTAGLI

Tessuto Poliestere elasticizzato, Applicazioni Gioiello Strass


LAVORAZIONE

MADE IN ITALY

TAGLIA

La modella indossa la 

taglia S
FIT

S: veste 1a / 2a, taglia 38 / 40

M: veste 3a, taglia 42

L: veste 4a, taglia 44