JOSIE LIGHT BLUE SET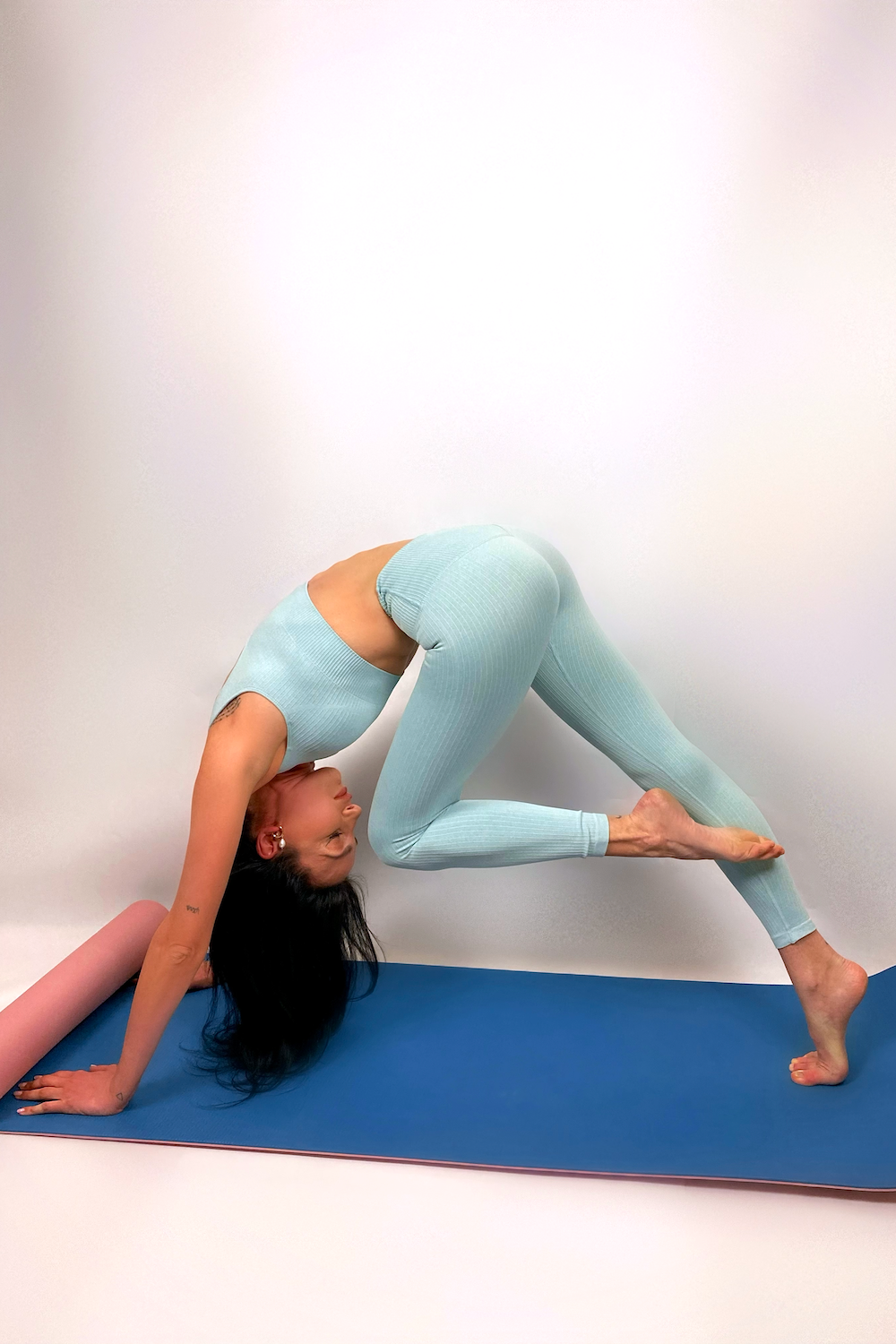 DESCRIPTION
Trendy Fitness & Yoga Set with ribbed soft stretchy fabric, high waist long Trousers, and matchy Crop Top with removable padding, and deep neckline on the back. This Set is designed to enhance all the body shapes and curves!
Accessories: Logo Tag, hand stitched on the back of the Crop Top
Available
Size: XS - S - M - L
Color: LILAC - SOFT PINK - LIGHT BLUE - SAND
INFO&DETAILS
COMPOSITION

Polyester 92% - Elastane 8%



LAVORAZIONE

MADE IN ITALY

SIZE

Model wears size S
FIT

XS: fits 1a, size 38

S: fits 2a, size 40

M: fits 3a, size 42

L: fits 4a, size 44
DESCRIZIONE
Trendy Fitness & Yoga Set, in morbido tessuto tecnico elasticizzato a Costina, con pantaloni lunghi a vita alta, abbinati a Crop Top con imbottitura rimovibile, spalline larghe e profonda scollatura sulla schiena. Questo Set è stato realizzato per esaltare perfettamente le naturali curve del corpo!
Accessori: targhetta con logo inciso, cucita a mano su parte posteriore del Crop Top
Disponibile
in taglia: XS - S - M - L
Colore: LILLA - ROSA PASTELLO - CELESTE - SABBIA
INFO&DETTAGLI
COMPOSIZIONE

Polyester 92% - Elastane 8%

LAVORAZIONE

MADE IN ITALY

TAGLIA

La modella indossa la 

taglia S
FIT

XS: veste 1a, taglia 38

S: veste 2a, taglia 40

M: veste 3a, taglia 42

L: veste 4a, taglia 44