VIOLET DRESS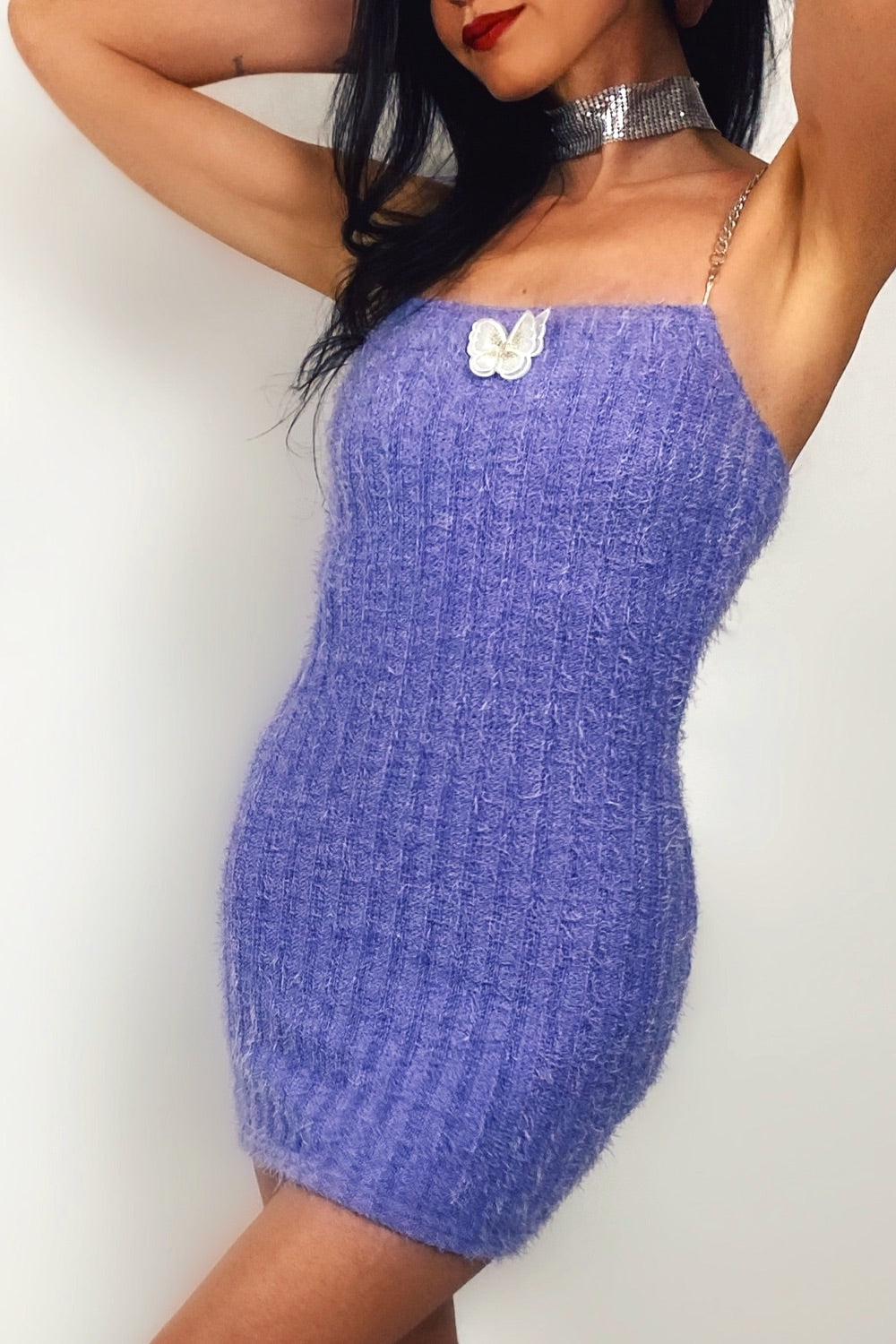 DESCRIPTION
Last Trend! Feminine Party Dress, with square Neckline, Jewel removable Chain Straps, and Butterfly application detail on the front, made with stretchy and soft Plush fabric, for a super Glam Party Style!
Accessories: logo tag, hand stitched on the back of the Dress 
Available
Size: XS - S - M
Color: LILAC
INFO&DETAILS
DETAILS

Stretchy Plush

 Fabric

MADE

MADE IN ITALY

SIZE

Model wears size S
FIT

XS: fits 1a, size 38

S: fits 2a, size 40

M: fits 3a, size 42
DESCRIZIONE
Last Trend! Party Dress aderente con scollatura squadrata, Spalline Gioiello a Catena rimovibili e dettaglio applicazione Farfalla, in tessuto elasticizzato di morbido Peluche, per uno stile Party super Glam!
Accessori: targhetta con logo inciso, cucita a mano su parte posteriore del vestito
Disponibile
Taglia: XS - S - M
Colore: LILLA
INFO&DETTAGLI
DETTAGLI

Tessuto Elasticizzato di Peluche



LAVORAZIONE

MADE IN ITALY

TAGLIA

La modella indossa la 

taglia S
FIT

XS: veste 1a, taglia 38

S: veste 2a, taglia 40

M: veste 3a, taglia 42