EMERY GRAY SET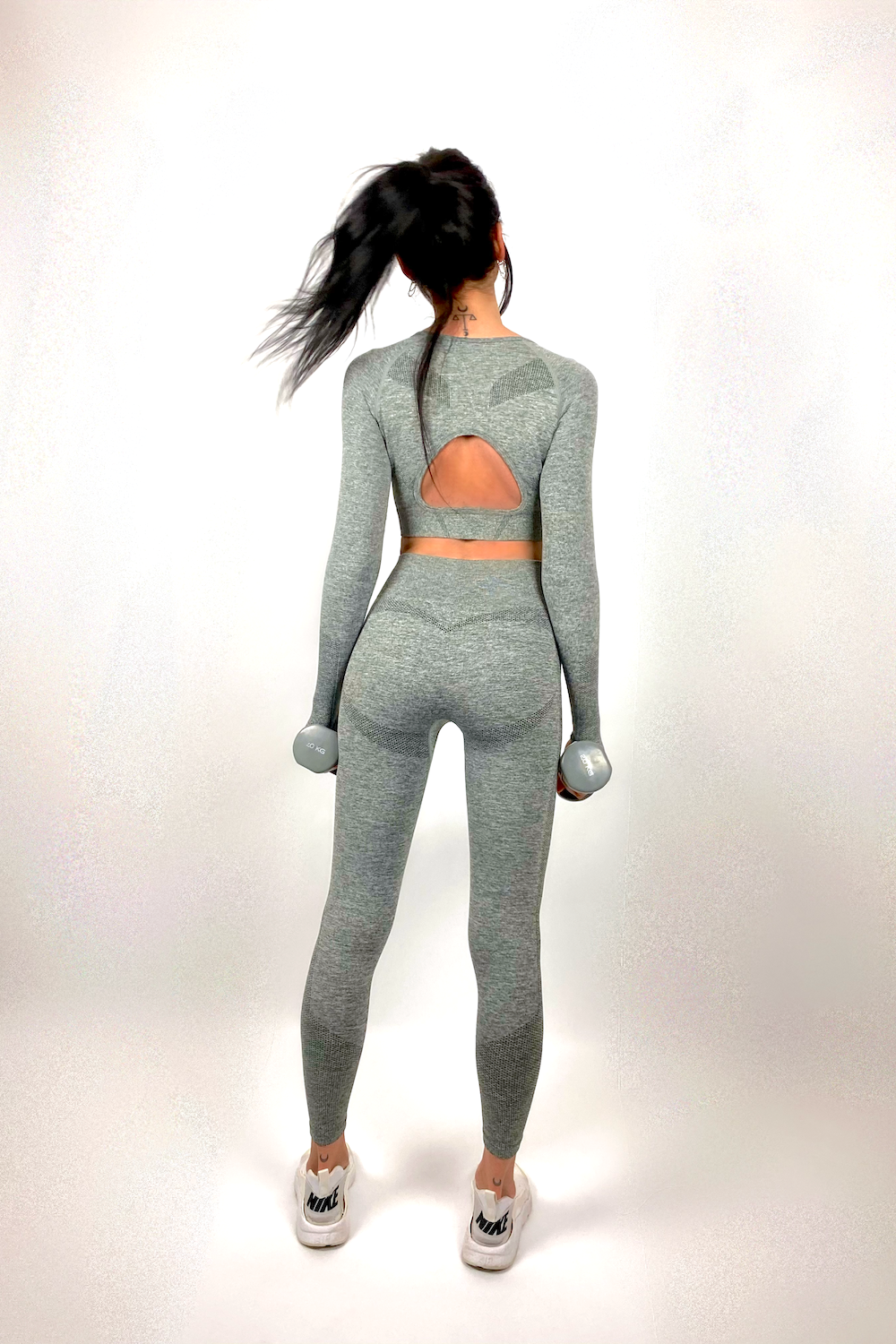 DESCRIPTION
Trendy Fitness & Yoga Set with Seamless soft stretchy fabric, high waist long Trousers, and matchy long sleeves Crop Top without padding and with cut-out details. This Set is designed to enhance all the body shapes and curves!
Accessories: Logo Tag, hand stitched on the back of the Crop Top
Available
Size: XS - S - M - L
Color: GRAY - PEACH
INFO&DETAILS
COMPOSITION

Polyester 92% - Elastane 8%



LAVORAZIONE

MADE IN ITALY

SIZE

Model wears size S
FIT

XS: fits 1a, size 38

S: fits 2a, size 40

M: fits 3a, size 42

L: fits 4a, size 44
DESCRIZIONE
Trendy Fitness & Yoga Set, in morbido tessuto tecnico elasticizzato e senza cuciture, con pantaloni lunghi a vita alta, abbinati a Crop Top con maniche lunghe, senza imbottitura e con dettagli cut-out. Questo Set è stato realizzato per esaltare perfettamente le naturali curve del corpo!
Accessori: targhetta con logo inciso, cucita a mano su parte posteriore del Crop Top
Disponibile
in taglia: XS - S - M - L
Colore: GRIGIO - PESCA
INFO&DETTAGLI
COMPOSIZIONE

Polyester 92% - Elastane 8%

LAVORAZIONE

MADE IN ITALY

TAGLIA

La modella indossa la 

taglia S
FIT

XS: veste 1a, taglia 38

S: veste 2a, taglia 40

M: veste 3a, taglia 42

L: veste 4a, taglia 44