TINA BOOTS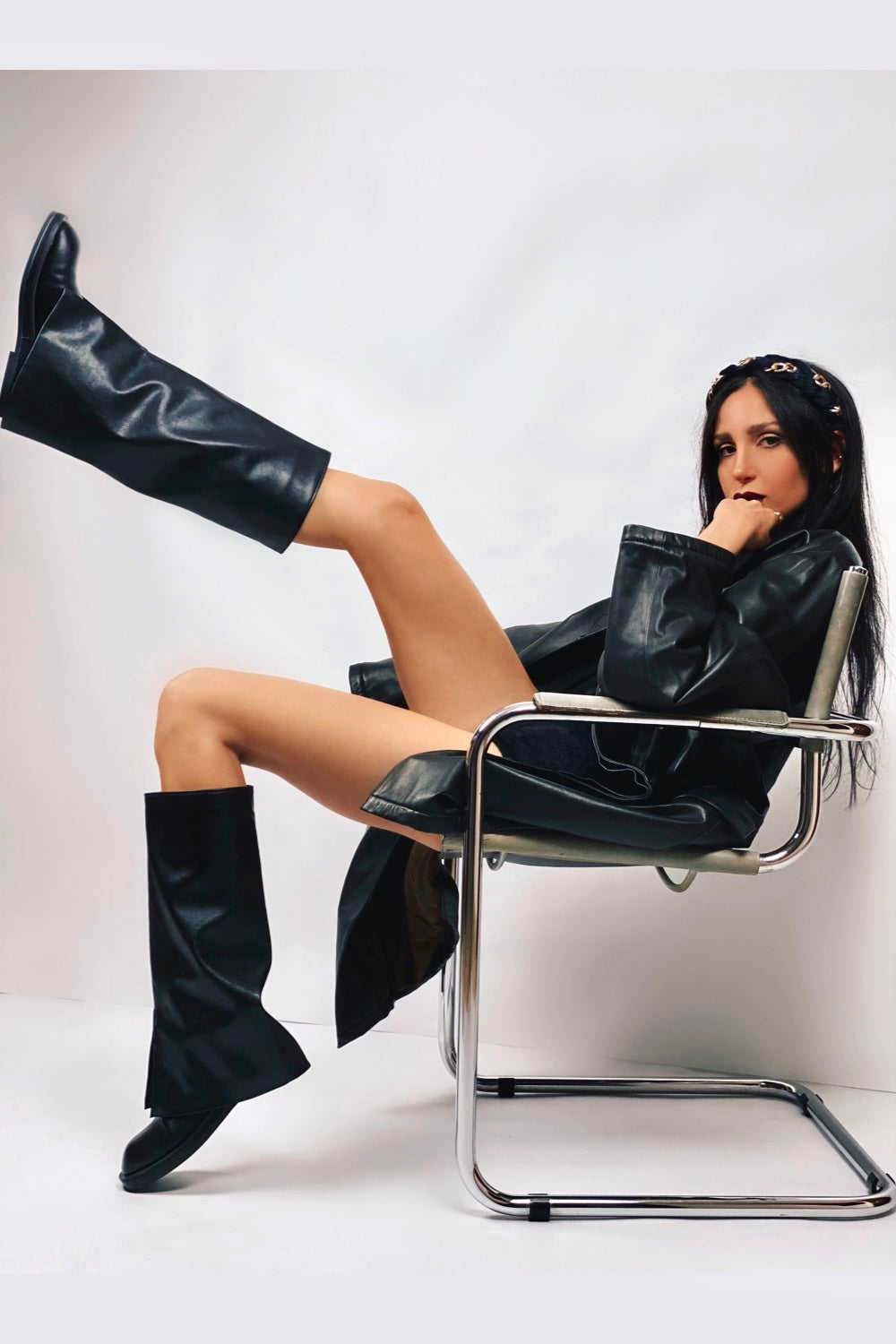 DESCRIPTION
90's Vibe for these Trendy Knee Boots with flap, made with High Quality soft Faux Leather, to wear every day for an always outstanding style!
Available
Size: 37 - 38 - 39 - 40
Colors: BLACK
SELLING INDICATIONS: SOLD OUT! Don't you worry, we're going to restock them soon!
INFO&DETAILS
COMPOSITION

High quality soft Faux Leather

FIT'S TIPS
REGULAR FIT: we suggest you to buy your regular size of Shoes
SIZE

Model wears size 39

Model's tall 173 cm

FIT

37: foot length 23,5 cm

38: foot length 24 cm

39: foot length 24,5 cm

40: foot length 25 cm
DESCRIZIONE
Retrò Vibe anni 90 per questi Trendy Stivali al ginocchio con ribalta, realizzati in morbidissima Ecopelle di alta qualità, da indossare tutti i giorni per uno stile sempre outstanding!
Disponibile
in taglia: 37 - 38 - 39 - 40
e nei colori: NERO
INDICAZIONI DI VENDITA: SOLD OUT! Non ti preoccupare, sono già in produzione, torneranno presto in vendita!
INFO&DETTAGLI

COMPOSIZIONE

Morbida Ecopelle di alta qualità

CONSIGLI FIT
VESTIBILITÀ REGOLARE: si consiglia l'acquisto della taglia di scarpe che si tende ad acquistare di solito
TAGLIA

La modella indossa la taglia 39

La modella è alta 173 cm

FIT

37: lunghezza piede 23,5 cm

38: lunghezza piede 24 cm

39: lunghezza piede 24,5 cm

40: lunghezza piede 25 cm