PATTY MILK BOOTS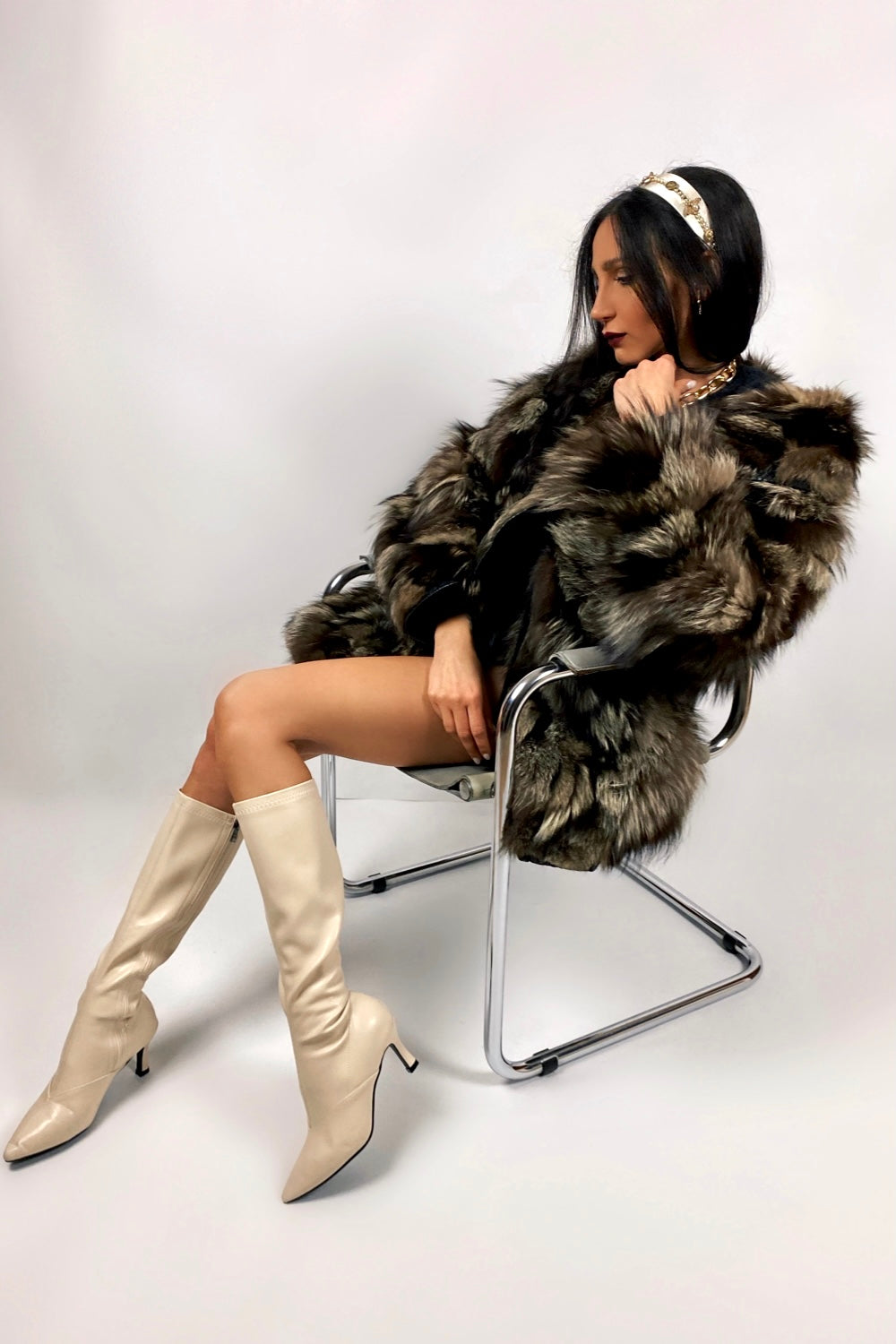 DESCRIPTION
70's Vibe for these Trendy Knee Boots with Kitten Heels, Seam details, zip closure on the inside, made with High Quality soft Faux Leather, to wear every day for an always outstanding style!
Available
Size: 37 - 38 - 39
Colors: BLACK - MILK
Heel Height: 7 cm
SELLING INDICATIONS: SOLD OUT! Don't you worry, we're going to restock them soon!
INFO&DETAILS
COMPOSITION

High quality soft Faux Leather

FIT'S TIPS
REGULAR FIT: we suggest you to buy your regular size of Shoes
SIZE

Model wears size 39

Model's tall 173 cm

FIT

37: foot length 23,5 cm

38: foot length 24 cm

39: foot length 24,5 cm
DESCRIZIONE
Retrò Vibe anni 70 per questi Trendy Stivali al ginocchio, con Tacco Kitten, dettaglio impunture tono su tono e chiusura con cerniera laterale interna, realizzati in morbidissima Ecopelle di alta qualità, da indossare tutti i giorni per uno stile sempre outstanding!
Disponibile
in taglia: 37 - 38 - 39
e nei colori: NERO - PANNA
Altezza Tacco: 7 cm
INDICAZIONI DI VENDITA: SOLD OUT! Non ti preoccupare, sono già in produzione, torneranno presto in vendita!
INFO&DETTAGLI
COMPOSIZIONE

Morbida Ecopelle di alta qualità

CONSIGLI FIT
VESTIBILITÀ REGOLARE: si consiglia l'acquisto della taglia di scarpe che si tende ad acquistare di solito
TAGLIA

La modella indossa la taglia 39

La modella è alta 173 cm

FIT

37: lunghezza piede 23,5 cm

38: lunghezza piede 24 cm

39: lunghezza piede 24,5 cm